To the Light House // 2021
CAP 74024 online magazine via ABCNDstore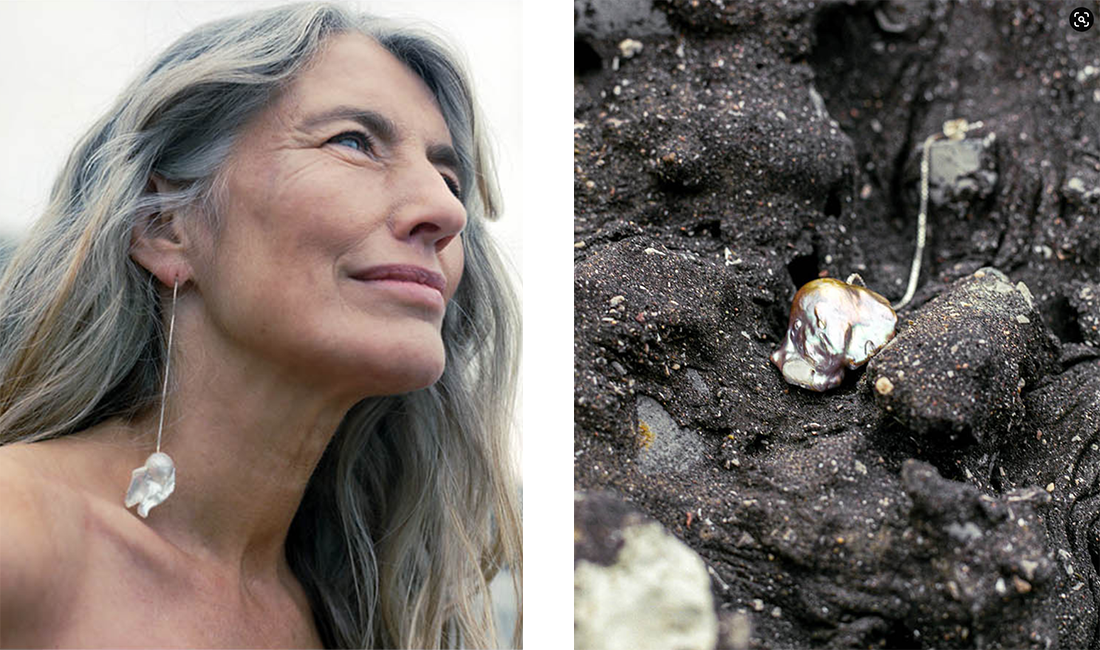 Munich Jewellery week // Current Obsession// 2021
Two - Tone clay earrings featured on a poster illustrated by Théophile Bartz

JAN LIVING Spring 2020
Special edition about jewellery "Pareltjes" featured in JAN LIVING.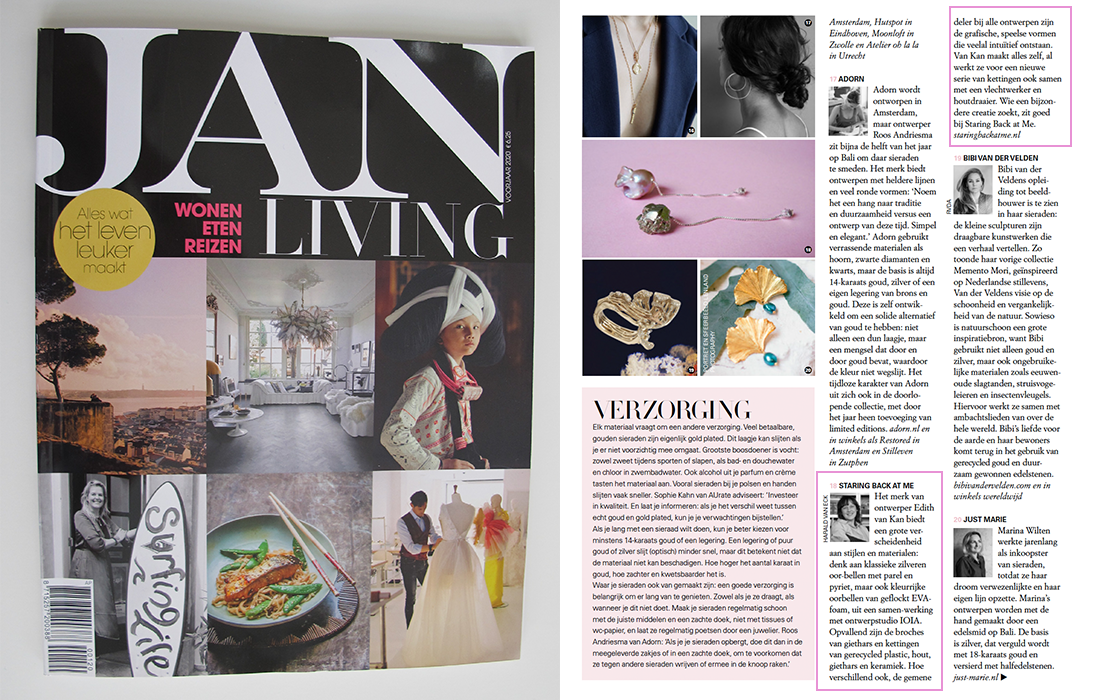 ELLE June 2018
Earrings of the Liquid Volume collection featured in ELLE.
A collaboration with IOIA.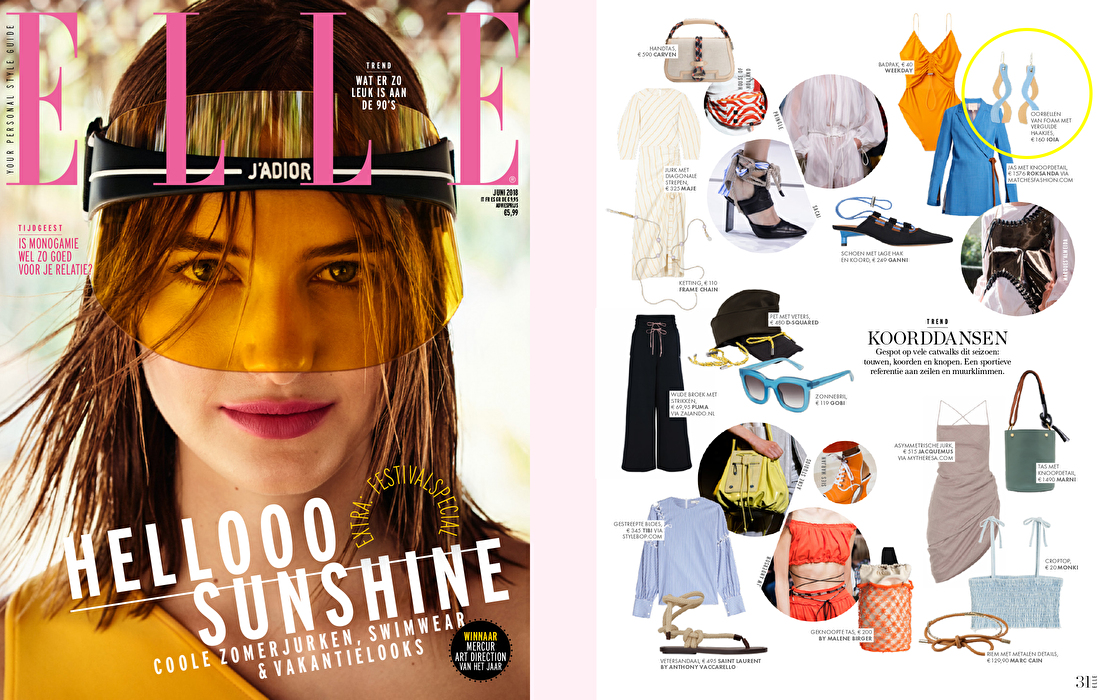 WOTH Wonderful Things 2016
Necklace of the Repetition Series is featured in WOTH Wonderful Things.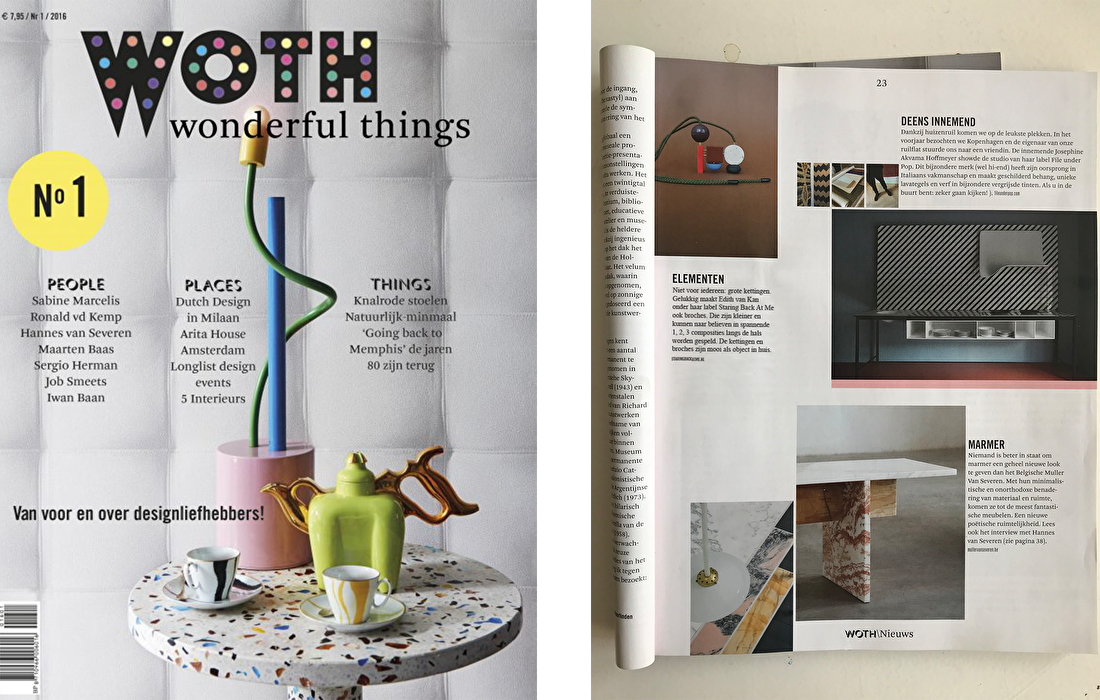 HUF Magazine 2014
Featured in HUF Magazine. Necklaces of the ''Flashback Series''
and several other works of Staring Back At Me.